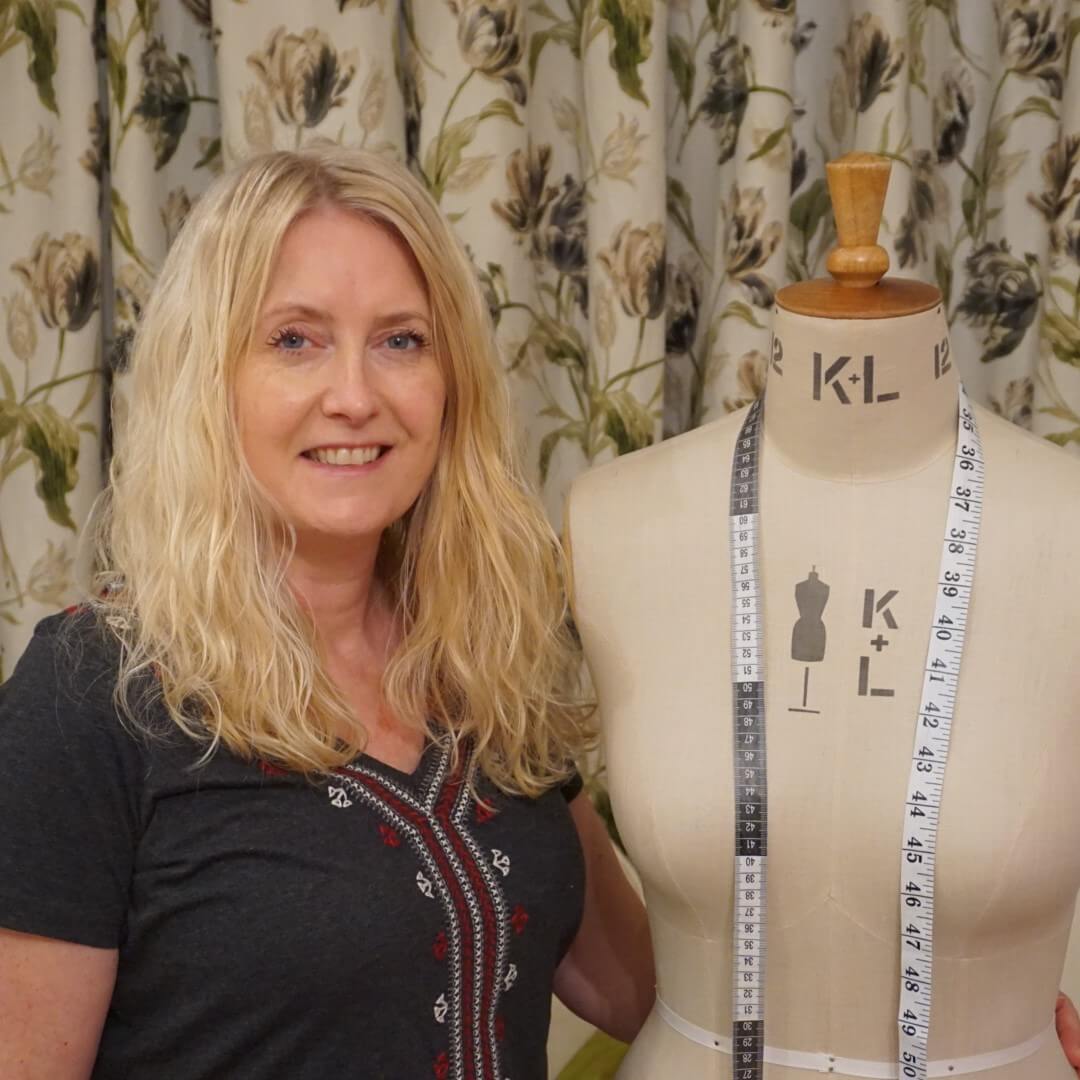 Welcome to Andrea O'Grady Bridal.
---
A warm welcome to my website and congratulations on your engagement!
Let me help you with one of the most important parts of every bride's wedding day - a beautifully fitted gown.
I have recently moved to Wokingham from Surrey where I was based for over 25 years, and during this time worked with a number of local bridal shops along with my own clientele at my home studio.
My early career was spent as a trained pattern cutter and sample machinist before I moved into bridalwear, and I have since helped many hundreds of ladies with all aspects of fitting and design.
My main work is now bridal alterations, but I am happy to provide creative input into any changes to your gown that you may be considering.
Services
Having dealt with hundreds of brides over the duration of my career, I want you to be reassured that I will:
Take my time to make you feel relaxed and happy with how I will approach your alterations.
Give you my patience and listen to all your needs and expectations.
Guide you with my expertise and advise you the best ways to achieve a fabulous fit on your dress.
Use my skills and knowledge to alter your dress with care and accuracy at all times and make sure you leave feeling special, confident and comfortable in your gown and ready for one of the most important days of your life!
Your Appointments
The fitting process usually works as follows:
On your first appointment at my studio, I will need you to bring shoes and any underwear you intend to wear. We will discuss the alterations required and how much the work will cost and also about dates to schedule fittings.
Most brides will see me for three appointments. The first of which is to pin your dress, followed by an intermediate fitting where the work is at a halfway stage so that I can check that your dress is fitting nicely and the length is correct. Any tweaks can be made at this stage if necessary. Finally, your last appointment is to try on your dress when it is complete and check that you're happy with my work and take your dress away.
Many other dress makers will only offer two fittings which take you from pinning to a finished dress, which in my opinion, leaves no room for accuracy and not always a happy bride. Taking time with my ladies is important to me, so a minimum of six weeks from start to finish is required in the busy months.
If you would like to see me prior to having your dress pinned to discuss the work needed and costs, there is no charge for this and I am very happy to do so. If the alteration process requires more than three appointments, there is also nothing extra added. Undiscussed adjustments will incur an extra cost.
The costs are based on individual alterations and will not escalate with each appointment. Please also feel free to bring family members or a friend to your appointments if you prefer company.
Pricing
The prices below are as a guide only, as all dresses are individual and vary considerably in their design and complexity.
Marginally higher prices are for beaded or more ornate dresses, as these are more difficult to alter.
Take in Sides
Bust to Waist
£35-40 / £50-65
Bust to Lower Hip
£45 / £60-95
Waist to Lower Hip
£25-35 / £45-65
Hems
Front Only
£35-45 / £50-85
Shorten Train
£45-50 / £60-130
Front and Taper Beyond Sides
£45-60 / £60-130
Misc
Bodice Darts
£26 / £40-65
Add Padded Cups for Bust
£28-35
Shoulders
£25-30 / £45-65
Shorten Sleeves
£20-30 / £35-45
Contact
For enquiries, please reach out to me via the email address or mobile number below.
10 Budges Gardens
Wokingham
Berkshire
RG40 1PX
Mon - Fri
10:00 - 16:00
Sat
9:30 - 15:00
Sun
Closed
All by appointment only.
andreaogrady1@hotmail.com